Growth for the Future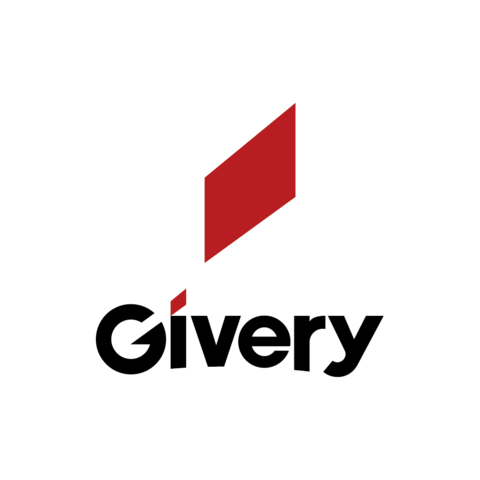 「すべての人が物心豊かな社会を実現する」
をビジョンに掲げ、HR Tech/マーケティング DX/オペレーション DXの3事業を柱に、
「世界で必要とされる、本質価値を生むテクノロジー企業体」として、"世界標準"のサービスを生み出し続け、日本の再生に寄与します。

その中で自分自身の成長、そして人々の成長を応援し続けたいと志す仲間を探しています。
About Givery
Givery aims to provide the missing link that our clients need to scout, evaluate, and train world-class engineers. To do this, we hire people with a wide range of technical skills, from a variety of different backgrounds, and equip them to take on some of the industry's most challenging problems.

If you've ever been frustrated by how companies interview engineers or how programming is taught,  then this will be a great opportunity to make an impact in this exciting and growing field!
Here's a list of technical challenges we hope you'll help us with:
●      Reliably compile and evaluate thousands of concurrent coding exams
●      Build machine learning systems to detect fraudulent code submissions
●      Enable customers around the world to evaluate, build and train their development teams
●      Help migrate monolithic backends to scalable and highly reliable microservices
About the Project

 
"track" is an award winning B2B product that helps customers build a stronger organization by visualizing, correctly evaluating, and further improving the skills of developers. Our clients include some of the biggest names in the Japanese tech industry - and we are currently looking to expand to a global market and grow our products even further.
Responsibilities

●      Develop APIs and services in Scala with frameworks such as Play and Akka
●      Evolving our services through solid backend architecture and best practices
●      Exploring creative opportunities for projects that leverage internal APIs and tools
●      Applying an agile development mindset to drive large initiatives toward our product goals.
Minimum Requirements

●      Minimum of 3 years of experience in a hands-on role driving the backend work of a commercial product.
●      Experience designing REST APIs running over distributed infrastructure (Play framework, etc)
●      In depth knowledge and experience with RDBMS/ORDBMS such as PostgreSQL/MySQL
●      Experience in CI and writing unit tests
●      Experience with AWS
Additional Requirements
●      Strong interest and knowledge of functional programming concepts.
●      Experience with Docker
●      Familiar with Parallel programming (ex: Actors)
●      Experience with non blocking, asynchronous programming (ex: Futures)
●      Knowledge of clean architecture and related concepts like Domain Driven Development
●      Language skills in both English and Japanese is a big plus
 Our Values
Give&Give

Since its foundation, the attitude and spirit to give more than to receive has been Givery's most important part of our DNA. We call it "Give&Give." Putting aside one's self-interest, thinking about the people we work with, and acting in the best interests of others. If we continue to improve our 'Giver' spirit, we can always make the world a better place.
"Your growth, our future"

We have always had an ambitious and entrepreneurial spirit. We have had many successes and failures by continually supporting our clients' growth. We want to be a team that is never satisfied with 'good enough', but who aim for a higher level of excellence, continue to be a good influence to the people around us. We also want to continue to challenge ourselves to truly enrich people's hearts, lives, and society as a whole.
| | |
| --- | --- |
| 職種 / 募集ポジション | Senior Backend Engineer (Scala) |
| 雇用形態 | 正社員 |
| 給与 | 応相談 |
| 勤務地 | |
会社情報
会社名
株式会社ギブリー
所在地

〒150-0036 
東京都渋谷区南平台町15-13 帝都渋谷ビル8F

設立

2009年4月28日

決算期

3月

役員

代表取締役社長 井手高志
取締役 新田章太
取締役 山川雄志
取締役CTO 池田秀行
取締役 奥田栄司
社外取締役 中俣博之
社外取締役 新井悠介

技術顧問

竹内郁雄

事業内容

HR Tech 事業(Track)
マーケティングDX 事業(SYNALIO/LIBERO/VIRTUAL STORE)
オペレーションDX 事業(PEP)
インキュベーション 事業(治療家ナビ/お墓探しナビ)

許可

厚生労働大臣許可番号 
有料職業紹介事業 (13-ユ-306643)

グループ会社

株式会社Resola (リソラ)

加盟団体

JWSDA (一般社団法人 日本Webソリューションデザイン協会)理事

従業員数

約100名 (グループ全体/契約社員、アルバイトを含む ※2021年4月現在)

主要取引銀行

三井住友銀行