Growth for the Future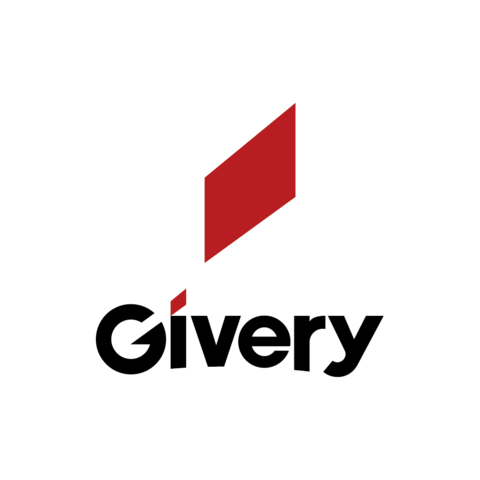 「すべての人が物心豊かな社会を実現する」
をビジョンに掲げ、HR Tech/マーケティング DX/オペレーション DXの3事業を柱に、
「世界で必要とされる、本質価値を生むテクノロジー企業体」として、"世界標準"のサービスを生み出し続け、日本の再生に寄与します。

その中で自分自身の成長、そして人々の成長を応援し続けたいと志す仲間を探しています。
Product Designer

Givery aims to provide the missing link that our clients need to scout, hire, and train world-class engineers. We are profitable, privately owned and headquartered in Tokyo, Japan. Our clients include some of the biggest names in the Japanese tech and gaming industry. We have a diverse team from all corners of the world andwe're looking for a passionate and detail-oriented Product Designer to join our team and help us design the future of EdTech and HR Tech by building elegant and effective user interfaces.

Responsibilities
Collaborate with other designers to drive visual and interaction design of Track Test
Create and deliver high fidelity designs, wireframes, IA flows and occasionally run research sessions to understand in-depth our users' needs.
Incorporate customer feedback and usability findings into the designs in order to enhance user experience
Communicate and collaborate with cross-functional teams of designers, engineers and product managers
Demonstrate a deep passion for learning and courage to push the boundaries

Requirements
A successful candidate will be able to create user-centered designs by understanding business requirements and user needs while taking into account technology constraints. They are hands-on and detail-oriented, with the ability to design exceptional user interfaces that support a variety of data-driven workflows.
4+ years of professional experience in Digital Product Design
A portfolio demonstrating a strong understanding of design fundamentals and real-world case studies of the experiences and product designed or shipped
Working knowledge of the design tool Figma

Our Interview Process

Generally we are able to move pretty fast from the time someone applies and we send them an offer, so it's up to the candidate's schedule. Here are the steps:
A 30 minute call with the team's leader.
A short web exam via our skill check platform "track".
'Onsite Interview' (now done over Google Meet or Zoom, etc)
Offer!

Autonomy!

One particular aspect that makes us proud of our design team is the fact that we give designers of all levels the opportunity to create and express their own vision for each product. 


Work-life balance

Despite being a startup, we all have a very stable work-life balance. This allows (or rather encourages) members to have other activities and responsibilities in life. We have flex time, paid leave, etc which is something a lot of our proud new parents really appreciate.


Choose where you work

We are all set up for remote work right now, but you are more than welcome to come to our modern, newly renovated (yeah, great timing, huh?) office in Shibuya, Tokyo. 


International Environment

We have people from all corners of the world working together to build the best products possible. Most Engineers use English day to day, but the perfect candidate will be able to navigate and negotiate our international work environment while making the transition smooth for the local members too.
| | |
| --- | --- |
| 職種 / 募集ポジション | Product Designer |
| 雇用形態 | 正社員 |
| 給与 | 年収 |
| 勤務地 | ※Full RemoteOK |
会社情報
会社名
株式会社ギブリー
所在地

〒150-0036 
東京都渋谷区南平台町15-13 帝都渋谷ビル8F

設立

2009年4月28日

決算期

3月

役員

代表取締役社長 井手高志
取締役 新田章太
取締役 山川雄志
取締役CTO 池田秀行
取締役 奥田栄司
社外取締役 中俣博之
社外取締役 新井悠介

技術顧問

竹内郁雄

事業内容

HR Tech 事業(Track)
マーケティングDX 事業(SYNALIO/LIBERO/VIRTUAL STORE)
オペレーションDX 事業(PEP)
インキュベーション 事業(治療家ナビ/お墓探しナビ)

許可

厚生労働大臣許可番号 
有料職業紹介事業 (13-ユ-306643)

グループ会社

株式会社Resola (リソラ)

加盟団体

JWSDA (一般社団法人 日本Webソリューションデザイン協会)理事

従業員数

約100名 (グループ全体/契約社員、アルバイトを含む ※2021年4月現在)

主要取引銀行

三井住友銀行