Growth for the Future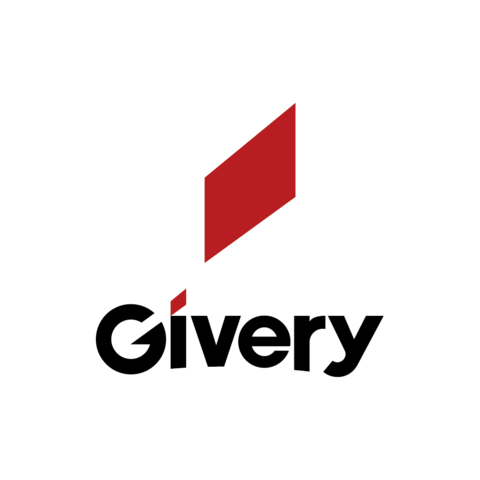 「すべての人が物心豊かな社会を実現する」
をビジョンに掲げ、HR Tech/マーケティング DX/オペレーション DXの3事業を柱に、
「世界で必要とされる、本質価値を生むテクノロジー企業体」として、"世界標準"のサービスを生み出し続け、日本の再生に寄与します。

その中で自分自身の成長、そして人々の成長を応援し続けたいと志す仲間を探しています。
※Resola Inc.is a subsidiary of Givery, Inc. and works together as a member of the Givery Group.
Job brief
We are looking for a Back-end Engineer to join our team.
You will be responsible for the server side of our web applications.
If you have excellent programming skills and a passion for developing applications or improving existing ones, we would like to meet you.
As a Back-end engineer, you'll work closely with our engineers to ensure system consistency and improve user experience.
Ultimately, you should be able to develop and maintain functional and stable web applications to meet our company's needs.
You should also be a team player.
Location
Remote
Or on-site in Tokyo, Japan
Responsibilities
Participate in the entire application lifecycle
Write clean code and develop functional web applications
Manage cutting-edge technologies to improve legacy applications
Collaborate with Front-end developers to integrate user-facing elements with server side logic
Gather and address technical and design requirements
Provide training and support to internal teams
Build reusable code and libraries for future use
Liaise with developers, designers and system administrators to identify new features
Follow emerging technologies
Write effective APIs
Writing clean, functional code on the back-end
Write well tested software to ensure quality, responsiveness and efficiency
Write technical documentation
Troubleshooting issues and problem solving as necessary
Requirements
+5 years proven experience as a Back-end developer
Can communication and collaborate in English with the team
In-depth understanding of the entire web development process (design, development and deployment)
Familiarity with common stacks
Knowledge of multiple back-end languages (e.g. Python, Go, NodeJS)
Knowledge of multiple frameworks (e.g. FastAPI, Django, Flask)
Knowledge of multiple databases (e.g. MySQL, MongoDB)
Familiarity with development tools (e.g. Git, Docker, AWS)
Excellent communication and teamwork skills
Great attention to detail
Organizational skills
Nice to have
Familiarity integrating third party APIs
Can communicate in Japanese with our internal team
Experience developing and operating SaaS products and services
Frontend development
Why it would be awesome to work with us
We are a distributed team in a multicultural environment, 35+ engineers from 8 nationalities, 60% engineers from Vietnam Together we develop and maintain 5 SaaS products and various tailored business solutions for our clients
Our Product and Services
Synalio (URL:https://synal.io/)
Synalio EC (URL:https://synal.io/lp/ec/)
PEP (URL:https://pep.work/)
Libero (URL:https://libero-app.com/)
Virtual Store (URL:https://virtualstore.jp/)
職種 / 募集ポジション
Givery CT/DX department_Backend Engineer
雇用形態
正社員
給与

年収

*This will be determined based on your experience and skills.

Salary revision:Twice a year
Bonus:Twice a year
Probation Period:3 months(Terms and conditions remain the same)

勤務地

【Access】
10 minutes walk from "Shibuya Station" of each line

Selection Process

1.Resume screening
2.Interviews (2~3times)
3.Offer
*The above is subject to change.

Treatment and Benefits

【Insurance】
Social insurance ("Shakai Hoken")

【Allowance】
Transportation expenses

Holidays/Vacations

■2 days off per week (Sat./Sun.)
■National holidays
■Year-end and New Year vacations
■Annual paid leaves
■Special paid leaves
会社情報
会社名
株式会社ギブリー
所在地

〒150-0036 
東京都渋谷区南平台町15-13 帝都渋谷ビル8F

設立

2009年4月28日

決算期

3月

役員

代表取締役社長 井手高志
取締役 新田章太
取締役 山川雄志
取締役CTO 池田秀行
取締役 奥田栄司
社外取締役 中俣博之
社外取締役 新井悠介

技術顧問

竹内郁雄

事業内容

HR Tech 事業(Track)
マーケティングDX 事業(SYNALIO/LIBERO/VIRTUAL STORE)
オペレーションDX 事業(PEP)
インキュベーション 事業(治療家ナビ/お墓探しナビ)

許可

厚生労働大臣許可番号 
有料職業紹介事業 (13-ユ-306643)

グループ会社

株式会社Resola (リソラ)

加盟団体

JWSDA (一般社団法人 日本Webソリューションデザイン協会)理事

従業員数

約100名 (グループ全体/契約社員、アルバイトを含む ※2021年4月現在)

主要取引銀行

三井住友銀行